About us
RSVP West is a region of RSVP (Retired and Senior Volunteer Programme, part of the national volunteering charity Volunteering Matters). Our area includes Bristol, North Somerset, South Gloucestershire, together with  Bath & North East Somerset.
Our mission is to encourage you who are over 50 to volunteer for the benefit of your local community and to provide you with appropriate training and support.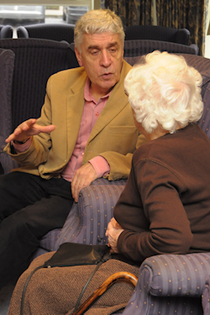 Further Information about RSVP West
Supporters



We are grateful for the partnerships we enjoy with 
Local Authorities, GP Surgeries where we have patient volunteer
groups and the many Schools where our members volunteer.



The costs we incur are mainly for volunteers' expenses and the upkeep of our office space at the CREATE Centre.
We are delighted that so many organisations enable us to cover these costs and continue to grow.



If you would like to make a donation or provide support in kind, please contact the Regional Coordinator, Bob Maggs.



Cheques for any amount will be gratefully received - if your donation were to be accompanied by a signed Gift Aid form, that would help us even more by allowing us to recover the tax from HM Revenue & Customs.