Volunteering in Schools
Volunteering in schools with RSVP is one way to share skills and knowledge with the next generation and to make a valuable contribution to pupils' development. Opportunities exist in BANES, Bristol, North Somerset and South Gloucestershire.
In primary schools the most common support is on a one to one basis helping individual children with their reading. Listening to pupils read is time consuming for class teachers and schools welcome the involvement of other adults to help those taking their first steps in reading or to support others who need extra practice.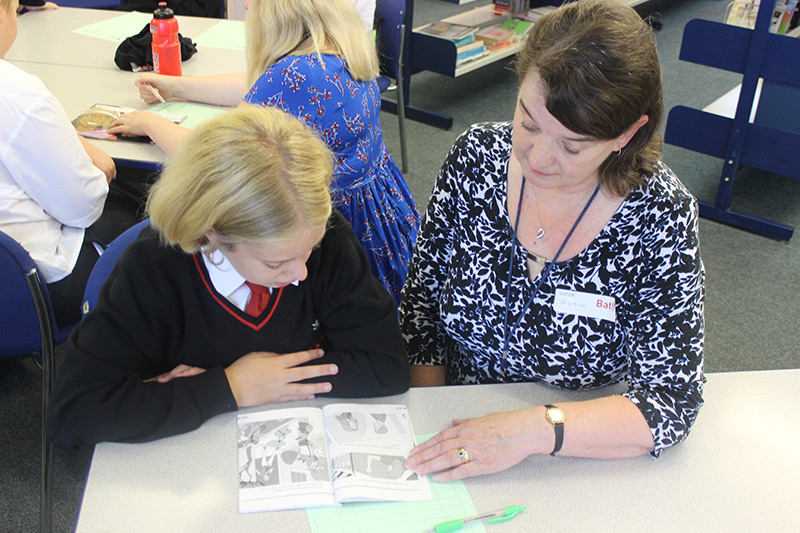 Some volunteers in primary and secondary schools assist teachers with developing pupils' skills with numbers. Again, this needs concentrated individual attention for those who are struggling – attention that is often hard to provide in busy classrooms.
There are opportunities to help with modern foreign languages, arts and crafts, computing, music and drama, games or science either as part of the curriculum or in school clubs. Assisting children with outdoor projects such as cultivating the school garden and understanding the environment are other areas where volunteers can contribute.
The overwhelming response from volunteers is that they gain a sense of satisfaction from seeing pupils make progress as a result of their help. They find it fun too as each young person is different. Getting to know them is refreshing and can give volunteers a sense of purpose to their week.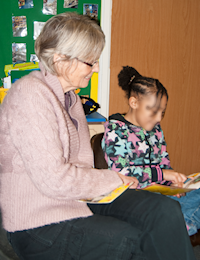 Most volunteers attend for an hour or two a week but others discuss their availability with the school. Don't be put off by the prospect that it will be too time consuming. There are also opportunities for those with administrative skills to become a Schools Organiser helping to find and match volunteers with schools so that both feel their needs are met.
To read what users of our school service are saying, please follow this link –
For more news about this sceheme –  just follow this
Now, if you are interested in becoming a volunteer in a school please email Joan Whitehead (joan.whitehead@rsvp-west.org.uk) or for more information read our leaflet.